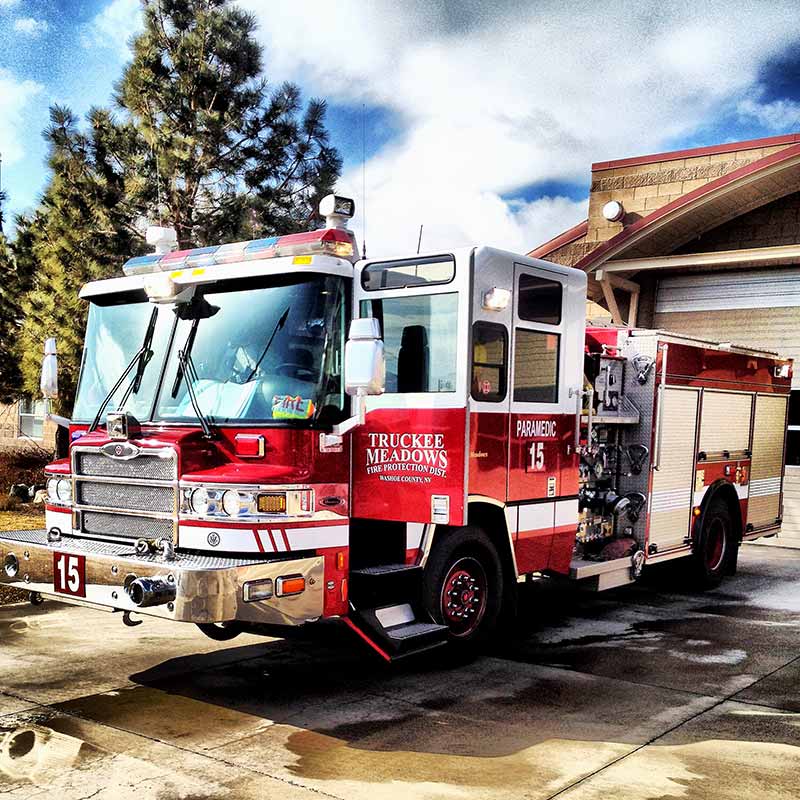 fleet
Fleet Maintenance
Truckee Meadows Fire & Rescue fleet maintenance is responsible for over 150 pieces of equipment including aerial apparatus, Type 1 engines, Type 3 engines, Type 5 engines, Type 1 ambulances, command vehicles, dozers, boats as well as fuels reduction equipment. It is our pleasure to make every piece of taxpayer funded equipment receive effective preventative maintenance, predictive maintenance, and repair programs to enable our firefighters to safely and efficiently protect the citizens of Washoe County and the Truckee Meadows.

Our fleet team also works closely with all internal departments to design and acquire new apparatus and equipment to ensure our fleet is on the cutting edge of the ever changing world of firefighting/EMS.
fleet
Our Team
With 3 full time Fire Mechanics and 1 Fire Equipment Fleet Manager with decades of combined experience and multiple industry and manufacturer certifications we're able to provide the most quality care possible. And we continue our education and certification of these positions annually to ensure the utmost services. Our Fleet maintenance staff typically work out of a centralized maintenance facility but are ready at a moment's notice to be on scene for breakdowns, incidents and mobile repairs throughout the Truckee Meadows' vast coverage area.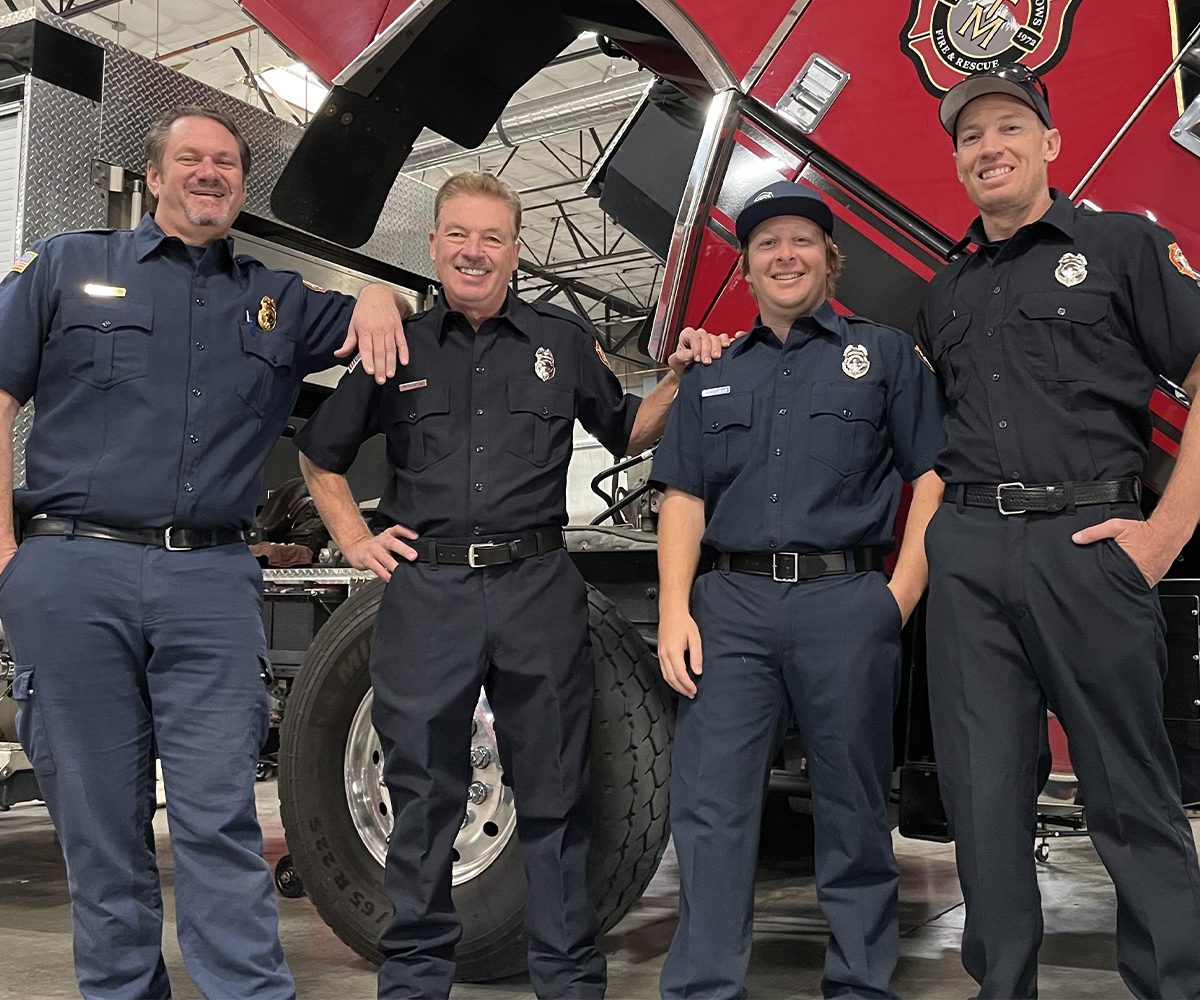 Logistics
The Fire Logistics Division at Truckee Meadows Fire & Rescue supports all functions of the District in providing the physical resources and needed maintenance and testing of equipment, vehicles, and facilities. The major areas of responsibility include:
• Facilities
• Purchasing
• Uniforms and Protective Gear
• Rescue Tools and Equipment
• Incident Response

Facilities and Purchasing
TMFR Logistics personnel coordinate with contractors and appropriate Washoe County Facilities project managers for all construction and facility remodel projects. Maintenance and repairs of facilities are coordinated through the Logistics Division. Logistics personnel are also responsible for purchasing all supplies needed to maintain the District's 19 facilities (10 all-risk, 2 wildland, 4 volunteer, 2 reserve, and 1 Admin/Fleet/Logistics facility).

Uniforms and Protective Gear
TMFR Logistics personnel maintain all structural, wildland, and miscellaneous safety gear for our nearly 185 uniformed suppression and support personnel. Logistics personnel are responsible for coordinating the laundering, maintenance, and repair of damaged or contaminated protective gear while ensuring that all protective gear is in compliance with State and/or Federal regulations. They also work closely with uniform vendors to ensure that department personnel are outfitted in the official TMFR uniform.

Rescue Tools and Equipment
The TMFR Logistics division purchases and maintains all rescue tools and equipment to ensure that our firefighters have the necessary items to perform 24 hours a day. TMFR currently has over 20 miles of firefighting hose in the District inventory, as well as the most modern rescue equipment on the market. Our Logistics personnel regularly consult with vendors regarding new or improved firefighting and rescue equipment; therefore, enabling TMFR to continuously adapt to the always-changing environment of public safety.

Incident Response
TMFR Logistics personnel respond on most structural and wildland fires in the District, as well as providing support during rare or unique incidents, such as floods or other natural disasters. Logistics personnel support staff by securing Land Use Agreements during large wildland fire incidents to establish formal Incident Command Posts, secure tools, and equipment from regional caches, and coordinate with local vendors for meals, bottled water, and other supplemental nutritional items. Our Logistics personnel also support regional Incident Management Teams assigned to wildland fires throughout the Great Basin.

Firefighter Structural Turnout is comprised of
3

layers:
Outer Shell- its purpose is to protect the wearer from direct flame impingement and contributes to abrasion and cut protection. Different material provide different levels of strength, flexibility and abrasion resistance. It also has reflective material sewn onto it to provide higher visibility in low light conditions.

Moisture Barrier- The primary purpose of the moisture barrier is to protect the firefighter from contact with water and other liquids that they could possibly get exposed to on incidents. The other purpose is to allow perspiration to move away from the wearer, referred to as breathability.

Thermal Liner- The Thermal Liner provides the majority of the thermal protection from ambient and radiant heat in the room. The more thermal barrier there is, the firefighter will feel less heat. The less thermal barrier lining there is they will fell more heat.

Gloves are made in somewhat the same design only usng leather (often Kangaroo for its desirable properties after being wet).